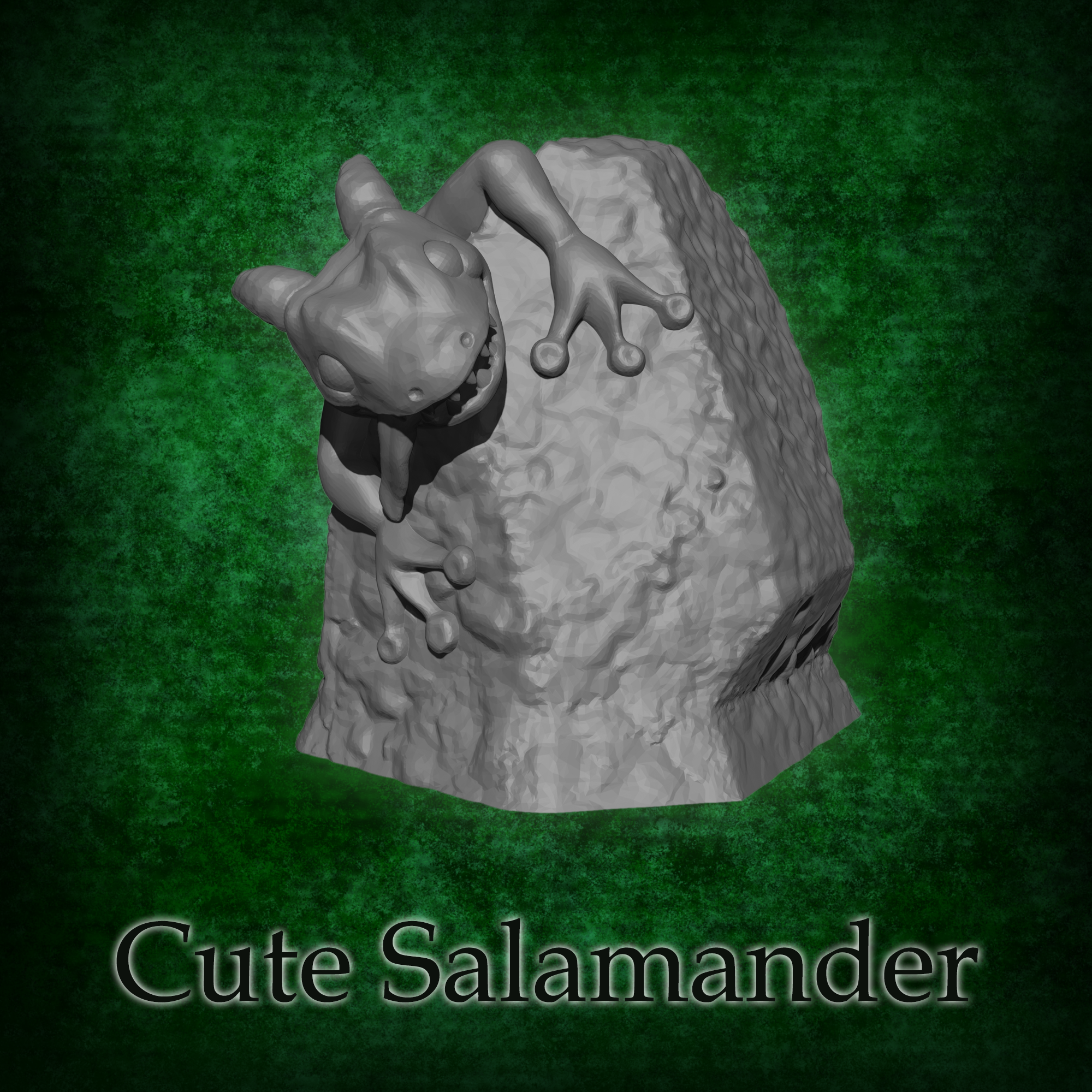 Cute Salamander
This Salamander loves nothing more than a hot rock to bask upon. While it appears cute, this lizard can still handle any danger it faces.
This product is a digital product designed for use with 3D printers.
This product is not for commercial use.
Customers may pay in any currency. The currency will be converted at the time of the transaction.