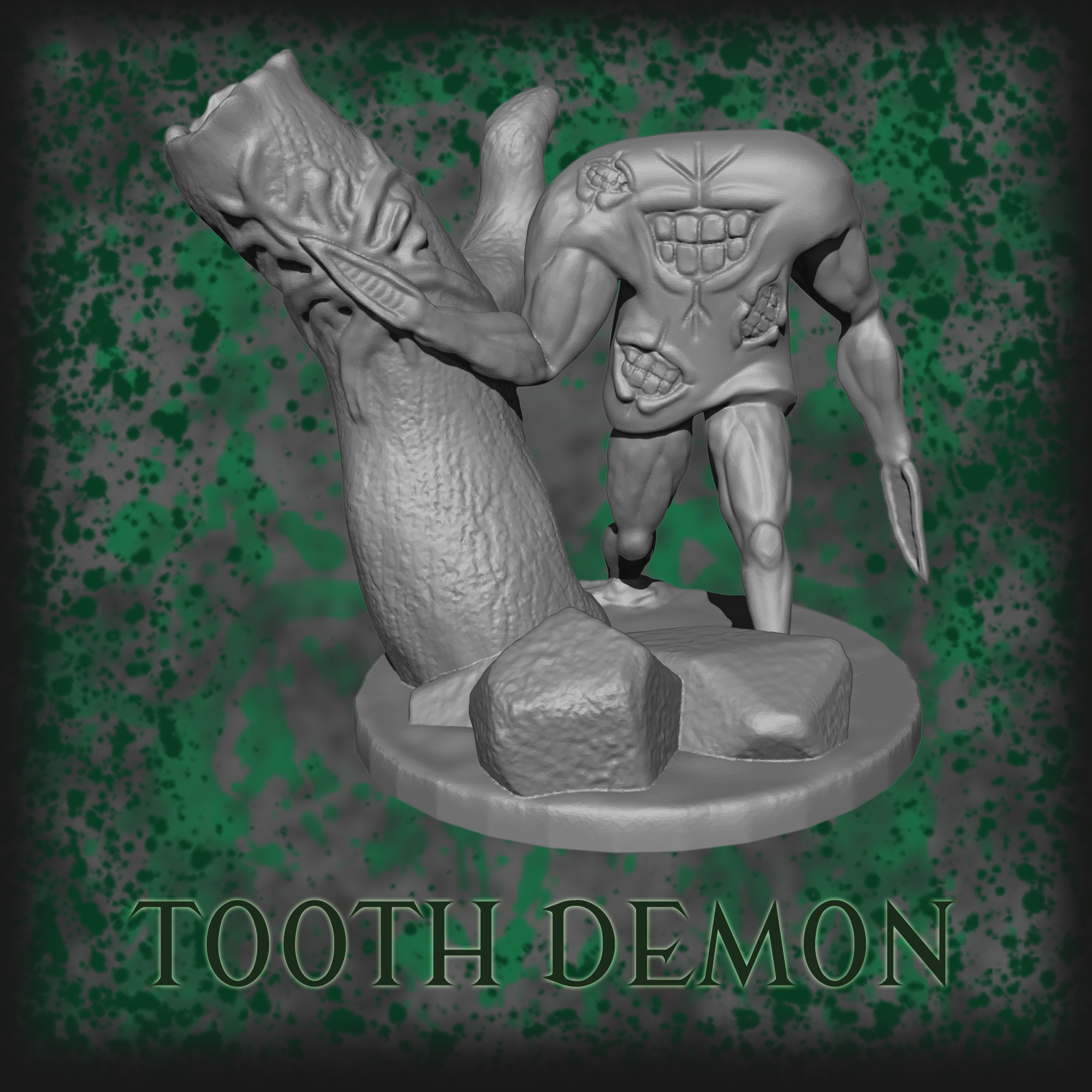 Tooth Demon
With a bottomless hunger, this monstrous demon stalks the land having an unending feast. Some claim that it sustains itself off emotional suffering rather than the offal spilt from its gluttony.
This product is a digital product designed for use with 3D printers.
This product is not for commercial use.
Customers may pay in any currency. The currency will be converted at the time of the transaction.